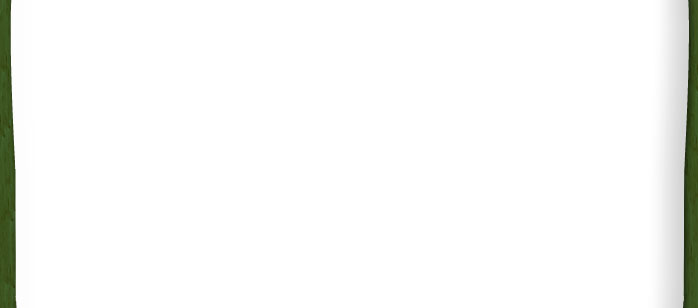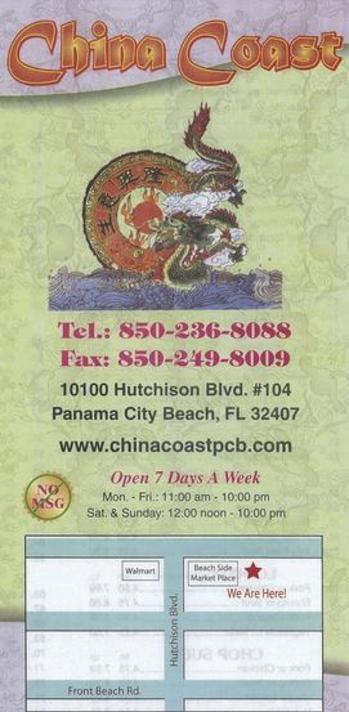 China Coast Restaurant

offers fresh, quick, cooked-to-order food influenced by the exotic Fuzhou region along China's southern coast.

Chef Wei You Wu trained under some of the region's finest cooks and now brings his experience to Panama City Beach.

Come taste the China Coast!

Whether you dine in or take out we are sure you'll love the taste of China Coast.

Daily Specials

Each day Chef Wu offers specials using local ingredients such as fresh produce and seafood to produce fabulous taste sensations that aren't on our menu...so call to ask, or drop by to see.

Want something special?

If you don't find something you love on our extensive menu or just want something different, chef Wu and his staff will be happy to prepare a special dish for just you at a reasonable price.

Just describe what you want, and we'll fix it.

China Coast, a Fuzhou influenced Chinese Restaurant

at 10100 Hutchison Blvd #104, Panama City Beach, FL 32407

Open 7 Days a Week

Mon.-Thurs.: 11:00 am - 10:00 pm

Fri.-Sat.: 11:00 am - 10:00 pm

Sunday: 12:00 noon - 10:00 pm